DO YOU WANT MORE PEOPLE TO RESPOND TO YOUR EMAILS?
Increase Your Email Response Rate by 300% By Having Us Review Your Cold Email For FREE
Enter Your email To Get Your Email Reviewed For Free
Remember, Just a Minor Improvement Could Triple Your Responses
The proven subject lines that actually get your email opened.
The copy and messaging that actually gets people interested in what you offer.
A cold email template that will increase your response by 300%
What we learned A/B testing 15,000 emails.
Here's what people are saying about us
If you want to scale and not the hassle of managing salespeople, I'd recommend you take a look at outsourcing your lead gen to Breakthrough Email.
Mark Roberge
CRO, Hubspot
A leader in Inbound marketing with 19,000 customers in 90 countries.
I've never seen such a concise breakdown of how to get executives to respond. Bryan's turned his personal cold emailing success into a proven shared science.
Aaron Ross
Author, Predictable Revenue
We stay pretty damn up-to-date with every new sales technique out there, but Bryan's been perfecting the cold email since 2003.
Max Altschuler
CEO, Sales Hacker
The next generation of sales.
Breakthrough Email's techniques generated $1.2 BILLION in sales last year for their clients. The results speak for themselves.
David Mattson
Sandler Training
Largest sales training company in the world.
Breakthrough Email has scheduled meetings with thousands of small and medium size companies, as well as Fortune 500 companies
like Apple, Google, and GE. Last year, alone they helped 70,000 B2B salespeople generate $1.25 billion in sales, saving them 8.4 million hours cold calling!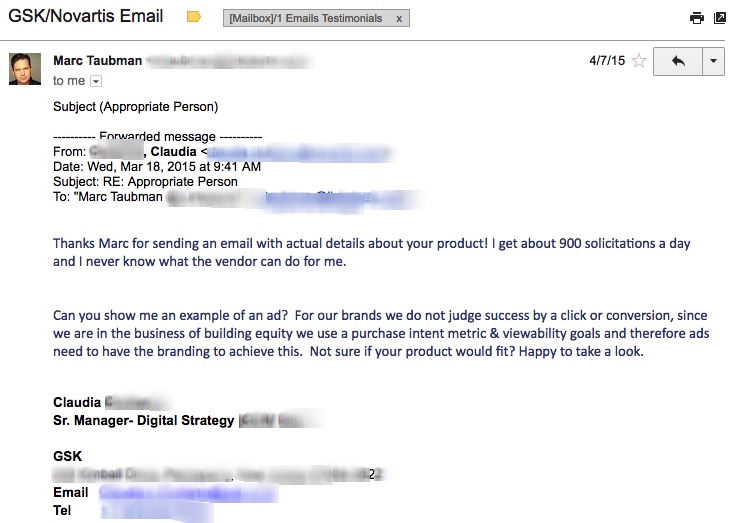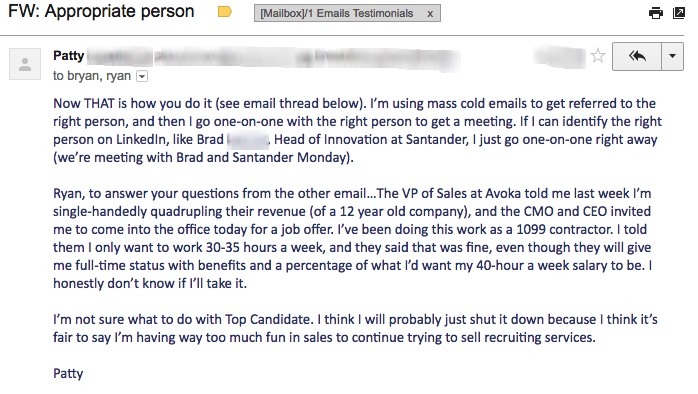 Remember, Just a Minor Improvement Could Triple Your Responses