Bonus #1:
Name: ProspectCloud
Category: Prospecting and Positioning.
Value: $1,500.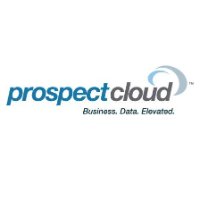 What you get:
A 30-minute 1-1 consultation with an expert to develop a customized buyer persona, and 1,000+ highly relevant and accurate leads to fuel your growth engine.
This is going to help you identify your best customers and develop buyer personas to clone them. In the consult you'll also learn to source 1,000+ leads that are aligned with your solution, value proposition and target market.
Even getting a few more qualified leads can change the outcome of an entire year of your sales, so we're excited to offer you this free consultation!
Bonus #2:
Name: eMail-Prospector Pro (Yours for $1195 $995)
Value: $200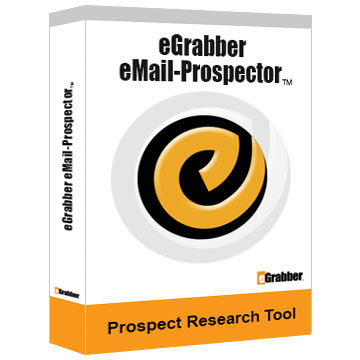 What you get:
Build a list for email marketing, outreach, webinars and conferences
Make a list of CEOs, CIOs, CFOs, and other decision makers
Make a list of Group Members
Build an influencer marketing list
Map out an entire organization, or an entire department
Bonus #3:
What is it?: 50% off your first 3 months of SellHack's Prospector after your Free trial with 100 leads including emails and phone numbers.
Category: Email Database
Value: $500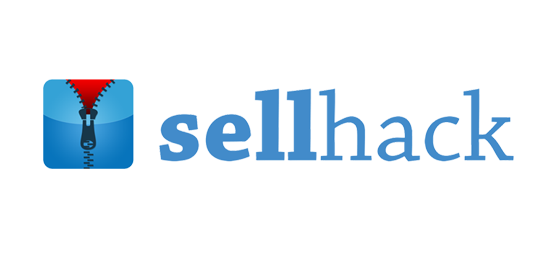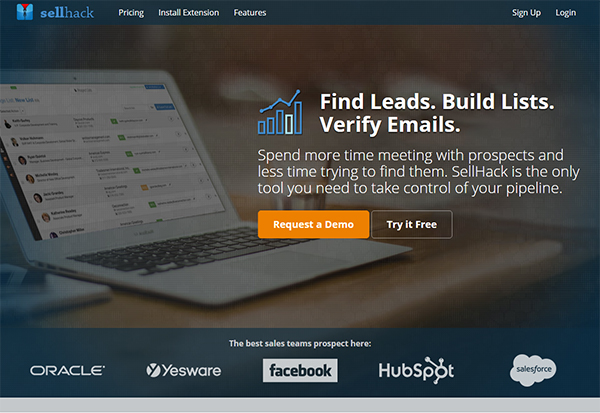 Description:
Find Leads. Build Lists. Verify Emails. Sell Hack is an application built for professionals who want to spend less time building prospect lists and more time closing new business
Bonus #4:
Name: RoBuzz
Category: Prospecting and Positioning
Value: $1,200/year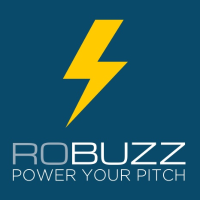 What you get:
Get 12 month of access to RoBuzz for 1 User and get real-time news intelligence on all your Prospects, Clients and Decision-Makers – from 750,000+ Sources!
Use it to personalize your outreach.
Use it to deepen relationships with prospects.
Use it to better relate to clients and find what they need.
Clients use RoBuzz to break through to prospects in a natural manner – armed with actionable insights and intelligence.
You'll be the first to know when a prospect or client is in the news, attends a conference, or even gets engaged. Stay ahead of the pack with real-time intelligence. An amazing tool by RoBuzz you can start using immediately when you enroll in 1 Lead A Day.
Bonus #5:
Name: BuzzBuilder Consultation.
Accolades: Award winning email automation.
Value: $500/hr.
Category: Email automation.

What people say about BuzzBuilder:
"My inbox blew up. People were actually calling ME to set appointments. Just totally amazing."
"With the size of my territory, it's a huge benefit to have an automated way to keep my name in front of people."
"Within the first 24 hours, I heard from over 95 prospects either by them emailing me or calling me. This is the future."
When implementing the things you learn from 1 Lead A Day, you can further automate the process using BuzzBuilder. We're going to set you up for a full one-hour consultation with a BuzzBuilder automation expert who can guide you to automating everything you learn inside 1 Lead A Day.
Some things you can get help with on this call:
How to build a drip campaign with multiple emails that go out automatically at certain predetermined times.
Automatically personalizes each email, and even name drops the other executives.
Tracking and Qualifying prospects . Will even tell you when prospects are available for a call.
Bonus #6:
Name: Sendbloom
Category: Email Automation
Value: $500


What you get:
With this special bonus, teams that have 5 or more Sendbloom users will be able to get started with a 2 week free trial (if you've got more than 5 on your sales team please reach out and let's talk).
Sendbloom is a sales automation platform that helps inside sales representatives and SDRs prospect, segment, and nurture target accounts. Sendbloom gets you more qualified opportunities per rep at a fraction of the time and cost. They power pipeline generation at LinkedIn, Dropbox, BMC, and 100s of other global companies.
Bonus #7:
Name: The Killer Referral Machine.
Host: Tom Poland.
Value: $600
Category: Email Systems.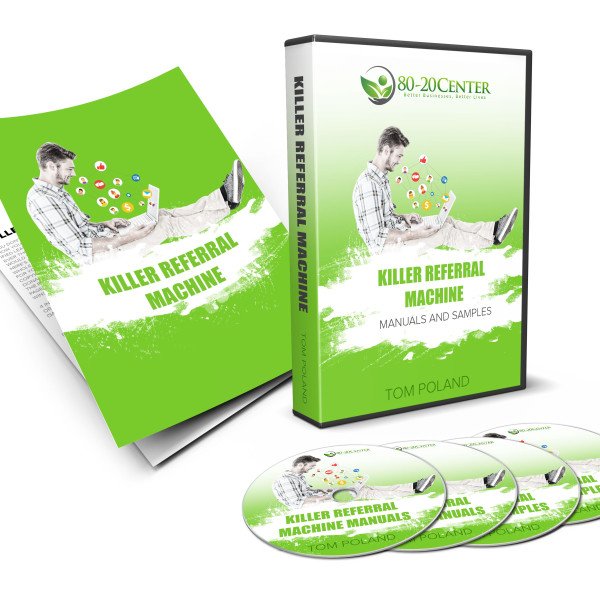 What you get:
If you paid the full price this system usually pays for itself in about 24 hours! Tom Poland developed, collected and studied 172 different referral systems and he personally tested dozens of them.
In this course Tom reveals not only the proven psychology behind a successful referral systems but also the top 22 time-tested systems for getting top quality referrals and, in some cases,automating that process so that you don't even have to physically ask for them. There is very little that could be easier than that if you are looking to get more sales through referrals.
Bonus #8:
Name: Pitch Anything
Category: Closing Sales
Host: Oren Klaff
Value: $299
What you get:
This is an easy 5-Part Lesson Plan by one of the masters of sales Oren Klaff. In this easy 5-part lesson plan you'll learn his tactics for:
Taking control with just 120 words.
Holding attention the right way.
Mastering "Features & Benefits."
Eliminating the competition.
Closing the sales.
This class is designed to be ultra-quick and is only 20 minutes long. Before going into a sale you can quickly re-watch it.
It's an amazing resource for a quick sales refresh and confidence boost.
Bonus #9:
Name: How To Build An Outsourced Lead Generation Machine Course
Category: Lead Generation Outsourcing
Value: $50/person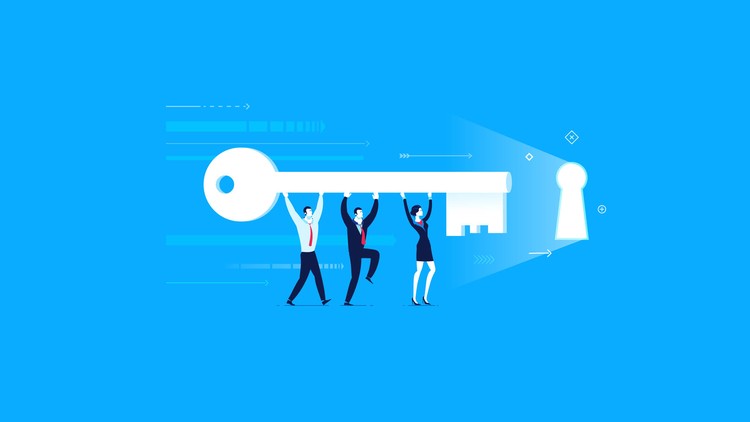 What you get:
This course teaches how you to build a process and team of people to generate 1,000's of leads a week for your business at a fraction of the cost.
Maybe you've heard of "outsourcers," and how some people are absolutely killing it by taking advantage of this…that's because this is a core lead generation strategy of many fastest growing companies!
This course will teach you step by step exactly how to build a lead generation machine leveraging outsourced labor.
You'll learn:
How to define your ideal customer and build a process around finding them that you can pass off to outsourcers.
How to find, vet, and hire outsourcers to execute your work including testing systems and characteristics you should look for.
A host of different software automation work to take the work given to you by outsourcers and 10x your effort
This course will pay itself back in spades within one week if you actually put in the work. Even getting comfortable finding and hiring these people that you can use for other tasks is worth its weight in gold.
Stop waiting around while other people take advantage of this strategy and get in the game while you still can!
Bonus #10:
Name: Best of Sandler Training
Category: Hiring
Value: $800

What you get:
You're about to learn how to sell more and sell more easily from one of the most respected business training schools in the world: Sandler Training.
You'll learn in this training:
How to close more sales.
How to close them more quickly.
How to close at better margins.
How to close more consistently.
This is your chance to learn how from the world's largest and most effective sale training company. Sandler Training has curated a special set of audio and video just for 1 Lead A Day clients only.
This special on-demand library has been handpicked by David Mattson, President and CEO, to make the biggest impact on your organization. Learn how to recruit and hire winning salespeople. Learn to onboard them correctly and create a playbook for success for your sales team. Learn the keys to unlocking the performance code when coaching salespeople from best-selling author, Bill Bartlett. And, get introduced to the world-famous Sandler Selling System and learn why sales people fail and what you can do about it.
Amazing video content & recorded webinars.
Free downloadable resources.
2 E-books of Sandler's best practices.
Learn from three best-selling Sandler authors!
This library is not available to the public and has never before been for sale, but it would retail at over $800! Free with your purchase of 1 Lead A Day.
Bonus #11:
Name: Sales Hacker Pro Membership (50% off the first 6 months)
Value: $297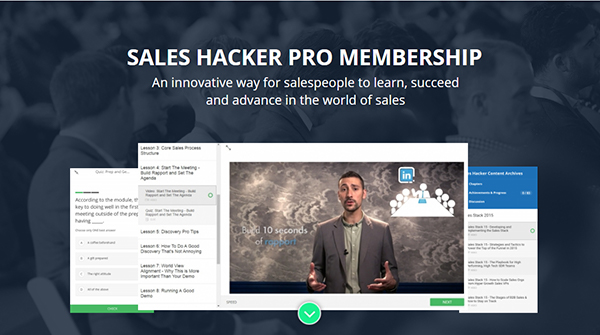 What you get:
An innovative way for salespeople to learn, succeed and advance in the world of sales.
Learn from anywhere: Receive 40+ hours of live event recordings, virtual sales trainings and webinar sessions at your fingertips
Track your progress: Test your knowledge with quizzes after each module
Save time and make money: Shave years off your learning curve to becoming a great salesperson, and watch your earning potential skyrocket!
Keep ahead of trends: Our trainers release new modules regularly, so there is always something new to learn
Bonus #12:
Name: Zoom
Used by: Cisco, IBM, GoDaddy, Sonos, Caesars Palace.
Value: $120/yr.
Category: Video Conferencing Software.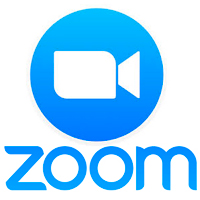 What you get:
Zoom unifies cloud video conferencing, simple online meetings, and IM/presence into one easy-to-use platform. Our solution offers the best video, audio, and wireless screen-sharing experience across Windows, Mac, Linux, iOS, Android, BlackBerry, Zoom Rooms, and H.323/SIP room systems.
What does this mean for you?
All that jargon above means you're getting the best and most efficient video conferencing software out there. Zoom is the company many Fortune 500 companies trust because it's easy to use and super high quality.
We used to use WebEx for video conferencing, Google Docs for sharing notes, Slack to communicate, and Glip to keep track of tasks. Zoom replaces all that functionality in one great piece of software.
Bonus #13:
The Top-Performing Sales Organization Benchmark Report
Value: $400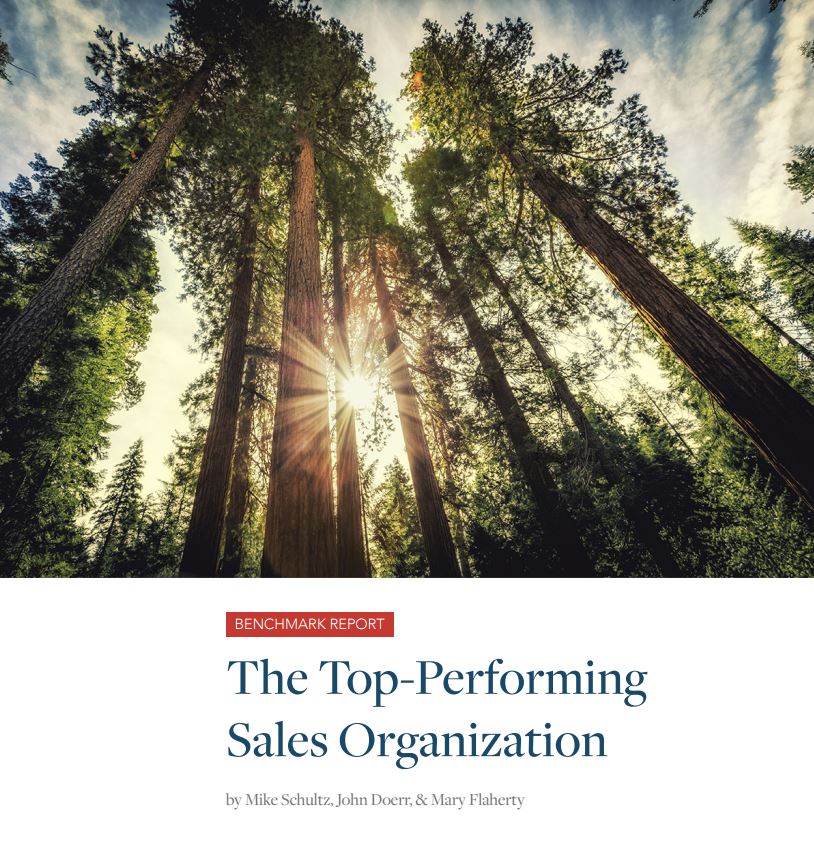 What you get:
While quite a bit of research has been done on what separates top sellers from the rest, there's relatively little on what organizations are doing to achieve high win rates. That is, until now.
The RAIN Group Center for Sales Research studied more than 472 sellers and sales executives to answer the question: What separates Top-Performing Sales Organizations—those with higher win rates, revenue growth, and quota attainment—from the rest?
Typically only available to RAIN Group clients, we're happy to give you an exclusive look at our very first public, full-length research report. You'll receive the complete results of this research initiative, along with expert analysis to help you:
Increase win rates
Beat annual sales goals
Achieve Top Performer status
As a follower of our partner, Breakthrough Email, we're granting you access to the full 30-page Top-Performing Sales Organization Benchmark Report. If you want to improve your sales results across your organization, you don't want to miss these critical data and insights.
Bonus #14:
Name: America's Leading LinkedIn Coach
Category: LinkedIn Optimization
Host: Ted Prodromou
Value: $297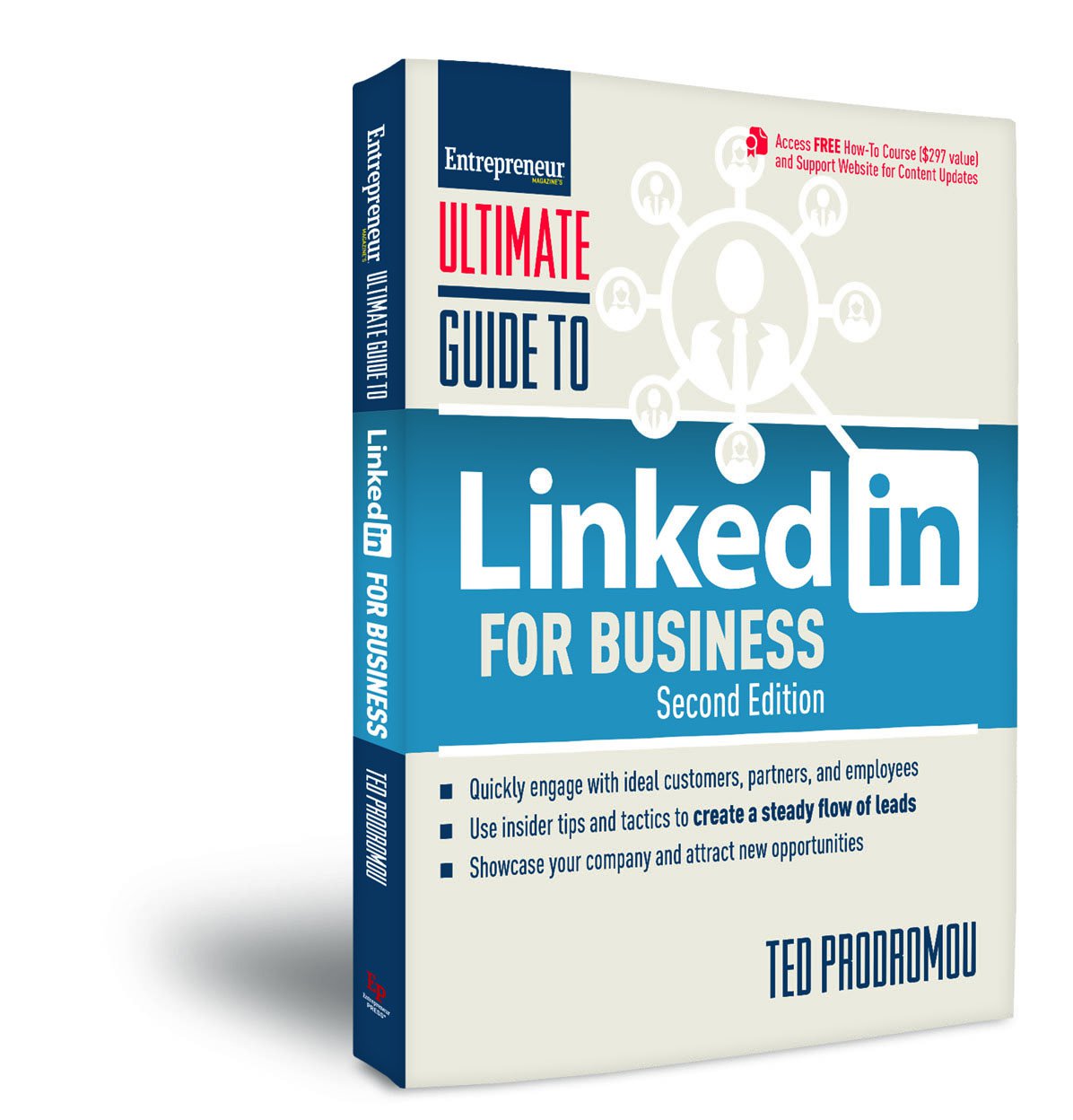 What you get:
You'll get a one hour LinkedIn profile makeover webinar. Your LinkedIn profile is often the first impression you make when people find you online, and you never get a second chance to make a good first impression.
This 1-hour will teach you how to stand out from your competitors and instantly grab the attention of potential clients. You'll go over 5 keyword hotspots that will make your LinkedIn profile appear at the top of search results, and how to establish yourself as an industry expert.
Bonus #15:
Name: Troops
Category: Salesforce/Slack artificially intelligent bot
Value: $50/seat

What you get:
You'll get free early access to Troops' Salesforce/Slack artificially intelligent bot. Troops' is a Slackbot for Sales teams that use Salesforce, Slack, and Google Apps that makes it easy to use CRM data to do your job. Unlike trudging through Salesforce directly, Troops lets you instantly push and pull CRM data in and out of Slack, making it the sales hub for both you and your team.
Right now this product is not on the market, but we're giving it away early and FREE for everyone who purchases 1 Lead A Day!
With Troops you'll be able to:
Read and write to Salesforce directly from Slack.
Import and schedule existing reports across any channel or message.
Configure triggers and alerts based on Salesforce and pipeline activity
Workflow systems like this are usually expensive and difficult to use, but today you and the rest of your team can join other modern Sales teams that use Troops for free!
Bonus #16:
Name: Criminally Prolific.
Used by: Backlinko, AppSumo, Coub, Wistia and more.
Value: 50% off 1-on-1 PR Outreach coaching and consultations along with PR outreach software.
Category: Public Relations (PR) and Promotion.

What you get:
Criminally Prolific helps you come up with the PR strategy, identify a HIT list of emails to pitch, write email pitches, send the emails and track and follow up to make sure you get a response.
The process they have used has gotten two startups acquired by Google & AVG, and published over 1,300+ articles.
Having good PR is an elusive endeavor with firms charging insanely high prices….and most of the time the media they get received zero attention. This bonus gets you ½ off the price of a 1-on-1 consultation with a PR expert at Criminally Prolific. .
If you need PR at some point, this is an amazing value to help you map out your strategy.